Lumii App is a creative photo editor app for Android that lets you turn your photos into works of art.
The app is highly customizable and allows you to choose the type of filter to use, adjust the intensity of a filter, and more.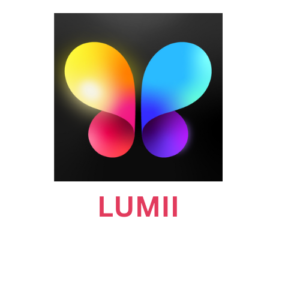 With Lumii Photo Editor, you can easily edit your photos with the ability to filter, adjust color, enhance & transform images.
Distinct Traits Of Lumii App
Lumii App was designed around different filters so you can be sure that your photo edits will look great.
This is a photo editor app with a new and innovative way to edit images and its editing options are designed for the mobile generation.
Furthermore, the app allows users to share their photo edits instantly on Instagram, Facebook and Twitter.
The app enables you to crop, balance, add effects and filters to your pictures in seconds and share to social media or your favorite photo site.
Balance (HDR), Lumii Apps built-in HDR functionality helps balance out shadows, highlights, brightness and exposure in your photos by adapting the colors accordingly.
Cropping, this offers a quick Crop tool for quickly removing unwanted elements of the photo and adding new ones.
Filters (Film), the film filters simulate different types of film such as Kodachrome, black and white film.
Additionally, it also allows you to add filters, cool stickers, text, frames and more for creative effects on your photos.
Lumii App is a free photo editor that has a lot of cool features, it can manipulate photos in fun ways and work with you from the beginning to the end.
This is a photo editor for Android and it provides professional level tools for editing your photos on the go.
You can also use the app for editing photos as well and the app is available for free on the Google Play Store and itunes App Store.