If you are a GTA V player and looking for an enhancement plugin, TokoVOIP is the one you are looking for.
Because By using this plugin, you can simply have features like Multiplayer mode and so on.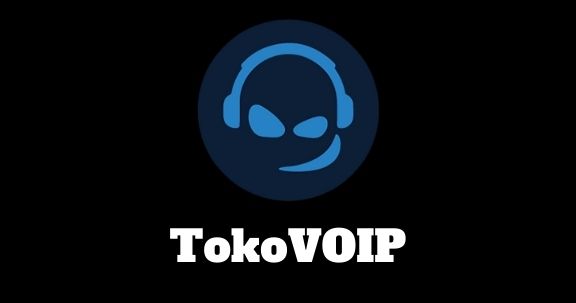 Further, It will be running on a customized dedicated server.
Therefore, TokoVOIP is considered one of the best plugins ever designed to get this job done.
It comes as a Team Speak plugin, and therefore you can simply add a custom proximity chat and radio system to the FiveM when using it with the FiveM script.
This plugin includes radio effects, and also it supports the RadioFX plugin without any problems.
TokoVOIP TeamSpeak Plugin Features
This application offers some great features, and you can see a list of features and options that it offers you.
It's obvious that only a few important features come with FiveM by default.
But TokoVOIP has the ability to enhance the FiveM program, and therefore you can add many features to FiveM apart from its default features.
You can enhance the default voice chat feature of FiveM using this plugin without any issue.
Because the audio quality is much better in the TokoVOIP plugin, and you have more controls as the user.
Suppose your microphone is near to the source of the sound. In that case, you don't need to worry about it anymore, as the TokoVOIP plugin has the ability to neutralize the increased base or low-frequency responses with its proximity-based audio feature.
When compared to the default voice settings, you can easily reduce the voice spread with a directional audio feature that TokoVOIP offers you.
This plugin also includes the features such as radio effects, radio clicks, radio calls, radio systems, etc.
How to Download and Install the TokoVOIP Plugin for FiveM?
First of all, you have to download the ws-server, fivem scrip, and ts3 plugin in order to set up TokoVOIP plugin on your device.
Then install the Team Speak 3 and TokoVOIP plugin on it.
After finishing the installation of this plugin, you have to connect it to the FiveM server.
Then connect the plugin with Team Speak 3 server as well.
When you perform these tasks, ensure that you have launched the video game.
If not, you will see that it's unable to connect to the Team Speak 3 plugin.
You are almost done, Now you have the option to connect it automatically or choose manually depending on your preference.
Also, you can change these settings whenever you want.
In addition, the TokoVoip application supports the platforms such as Microsoft Windows, Apple MAC os, and Linux.
Windows XP and the above version are required in order to run this application.