Alight motion is one of the best pro-level video editing programs that are available for mobile operating systems.
It is an exciting video editor with all the pro functions you need to take your videos to the next level.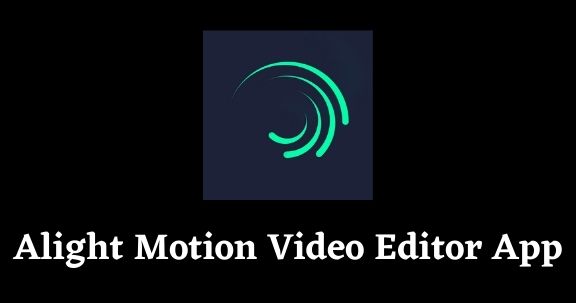 Even though you are a beginner, it's easy to use this application because all the tools and options are well organized in this application.
Therefore, you do not have to look here and there to find your favorite tools in the Alight motion application.
This application's user interface is simplified and easy to understand, making your editing experience more efficient.
Therefore, you can edit beautiful videos in very little time when compared to other video editors.
Alight Motion video editor features
You can edit multiple layers of graphics.
You can create and edit vector graphics on your phone with the support of vector and bitmap.
Plenty of visual effects and color correction tools.
You can use keyframe animation with all the settings.
It also has velocity-based motion blur.
And can export MP4 video and GIF animation as well.
You can edit different types of video formats with the Alight Motion app including MP4, MKV, HD 3GP, AVI, and so on.
Solid color and gradient fill effect to make beautiful videos.
Boarders and different types of shadow effects and stroke effects.
You can add sound effects or music to your videos.
100+ customizable effects for visual effects and freehand illustrations.
You can share the whole project between two devices that has Alight Motion installed.
You have the option to save your elements so you can re-use them easily when you start a new project.
You have the option to add custom fonts to your videos
Cross-platform supportability.
And most importantly, this application is totally free to download and use.
How to download Alight Motion on your device?
It's pretty easy to download this Alight motion Video Editor App on your device since it is readily available on popular app downloading platforms such as Google Play Store and Apple App Store.
This application supports the android operating system and IOS operating system as well.
How to download this app on android devices?
If you are an android user, simply go to Google Play Store and search for the term "Alight Motion" so you can easily download it from there.
If you want to install the APK file, it is also easily available on many websites.
But, in order to install the APK file on your device, you must enable the "apps from unknown sources option on your android security settings.
How to download Alight Motion on IOS devices?
Just go to Apple App Store and search for Alight Motion, and you can download the app.
Is it possible to use this app on PC or MAC?
Yes, it's possible to use this app on your PC or MAC.
However, since the Alight Motion app has only been developed for the Android operating system, you have to use an android emulator to run this app on your PC or MAC.