If you play Legend of Zelda, The Wind Waker, a popular action-adventure video game, Wind Waker Randomizer is one of the best utility tools that you can ever have for free.
The primary purpose of this utility tool is to make each playthrough of the game more interesting by randomizing every session you start in the game.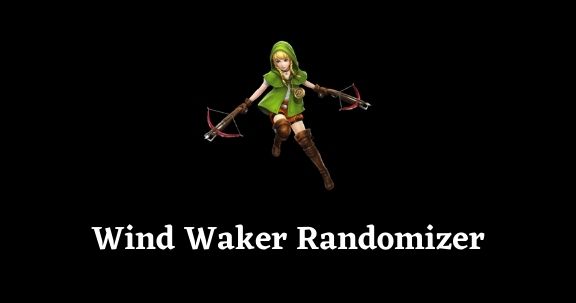 Wind Waker Randomizer application is totally free to download and use, and it is completely safe to install on your device because it does not contain any malware or viruses.
There are plenty of unique features that come with this utility tool, and you can see some of the features in-detailed below.
What is Wind Waker Randomizer?
It's obvious that Legend of Zelda is a popular game, and there are millions of players around the world.
However, there's a common issue when playing video games that can be applied to all video games.
Most video games tend to show every aspect of the game similarly when you start to play a new session in the game, which causes the players to get bored when playing the game.
It's the same situation when playing Legend of Zelda.
Therefore, Wind Waker Randomizer was developed to overcome this issue, and it made a huge change when playing the game.
As mentioned above, this tool's primary purpose is to randomize each session in the game to give the players a unique and new feeling and experience in every playthrough of the game.
That's why this tool is loved and appreciated by millions of Legend of Zelda players around the world, and let's discuss why you should use this tool as well.
There are so many features provided with Wind Waker Randomizer, and each feature can make a huge difference when playing the game.
Wind Waker Randomizer gaming utility tool features
One of the most useful and important features of this tool is that it removes almost all the cutscenes of the game, so you don't have to sit in front of your computer impatiently until those cutscenes are finished. Therefore, it helps the players to save their time as well.
The players can experience an open-world game from the very beginning of the video game, making the gameplay more interesting from the beginning.
It also makes the player unlock maps more easily and quickly without playing the game for so long.
Sailing speed and texting speed are increased when using Wind Waker Randomizer.
With all these features combined, Wind Waker Randomizer can help you stick the game for a longer time without getting it dull or boring.
How to download and install this tool?
The supported platforms for these tools are PC and MAC, Nintendo Game Cube, and Wii.
Step 1 – download the zip file from the website.
Step 2 – extract that file using software like 7 Zip or Win RAR.
STEP 3 – Open the extracted folder, and the launch file will be there.
You have successfully installed Wind Waker Randomizer on your device.